Shopping Cart
Your Cart is Empty
There was an error with PayPal
Click here to try again
Thank you for your business!
You should be receiving an order confirmation from Paypal shortly.
Exit Shopping Cart
SURVIVOR'S R US​

INCORPORATED
SUPPORTING THE FIGHT AGAINST DOMESTIC VIOLENCE
| | |
| --- | --- |
| Posted on July 27, 2017 at 12:55 AM | |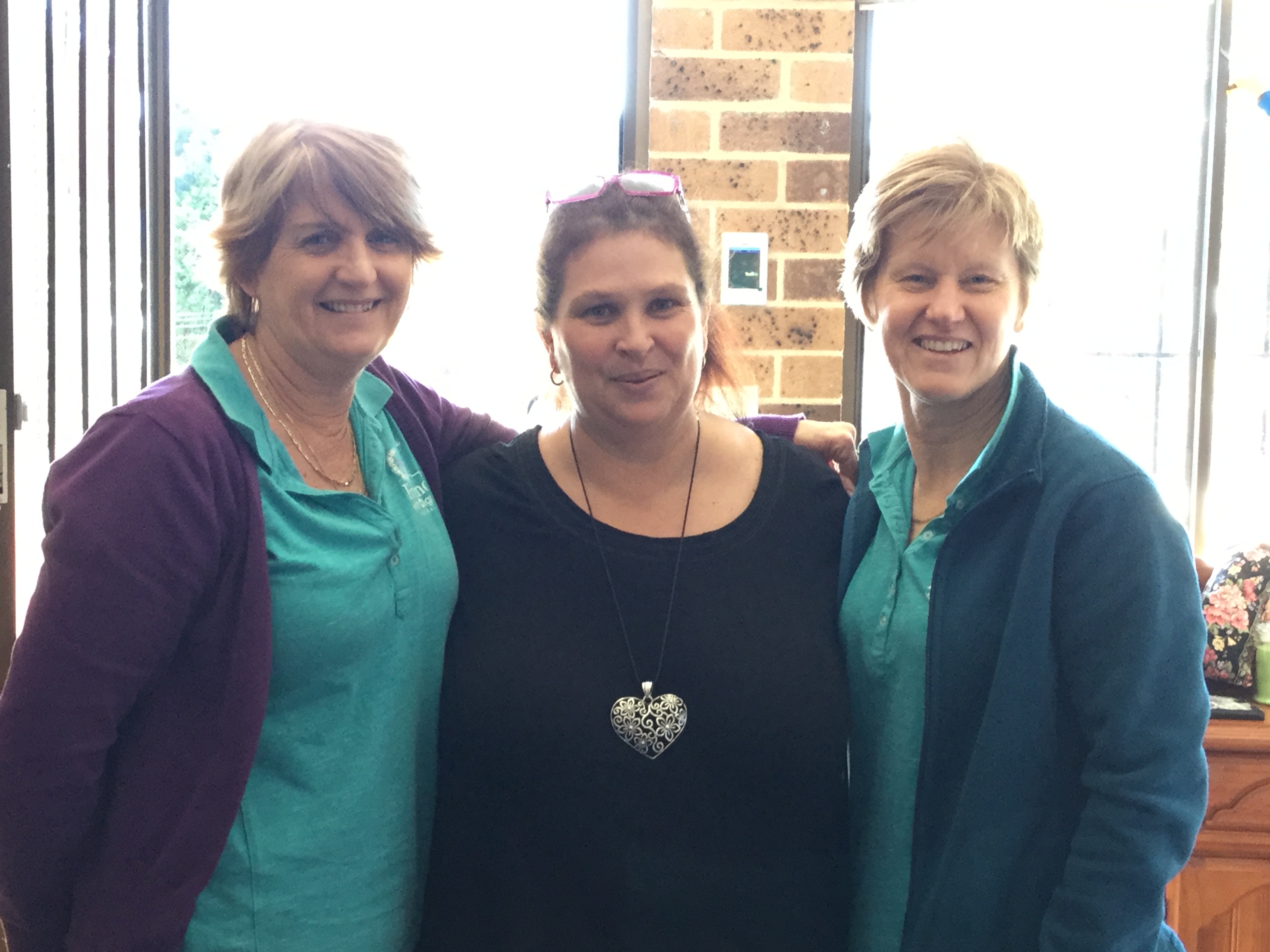 Thankyou to our visitors, Lisa and Sue from https://www.facebook.com/FriendsWithDignity/" target="_blank">Friends with Dignity in Newcastle, we are delighted to be working with you in the future.
| | |
| --- | --- |
| Posted on July 27, 2017 at 12:05 AM | |
This Saturday, 29th July, Survivor's R Us is having a Garage Sale.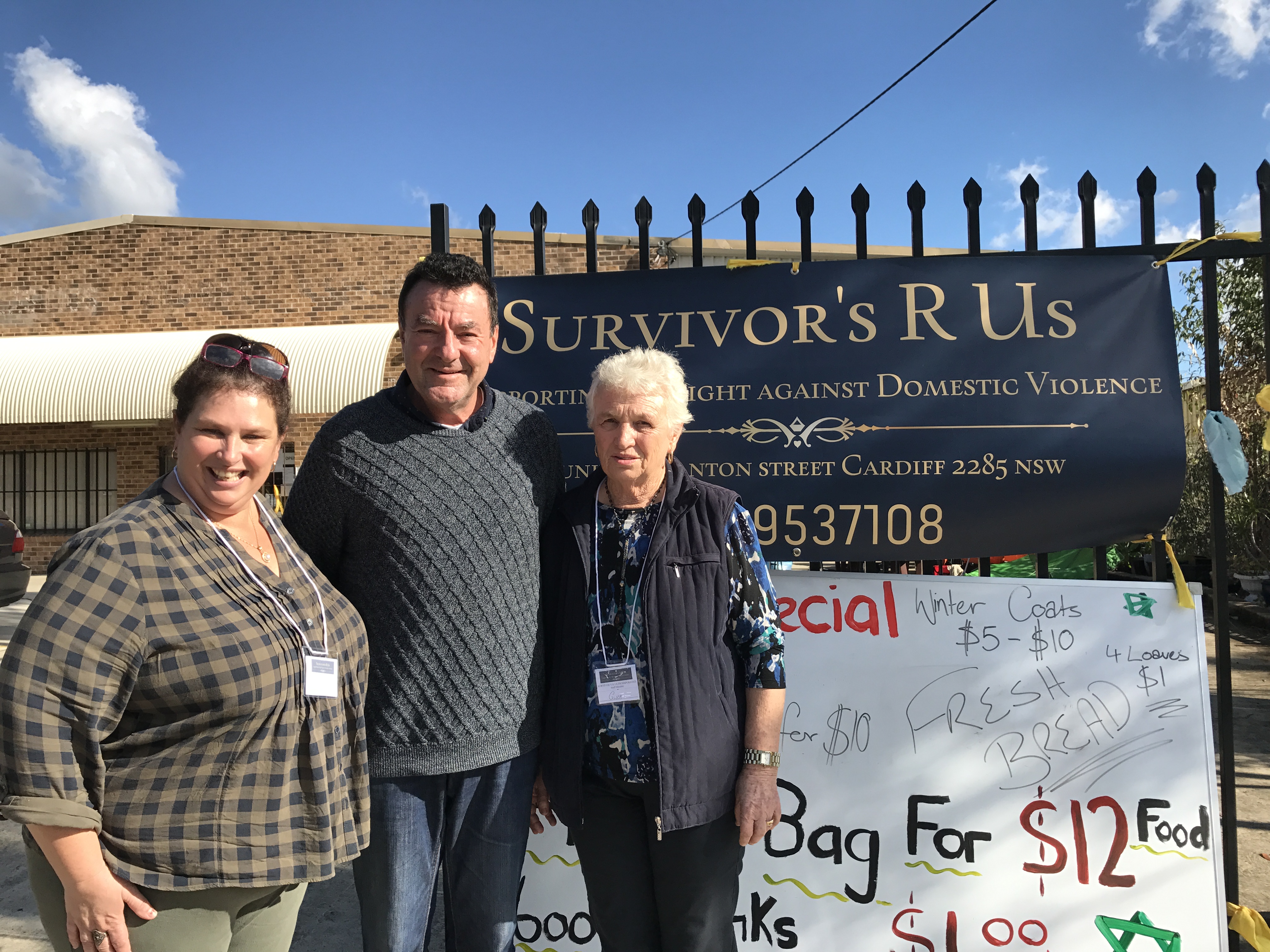 The event starts at 8am to 1pm, and we're also going to have a Sausage Sizzle / BBQ, with $2 sausages and sandwiches, $1 Soft Drinks and Tea/Coffee will also be available. 
The Warehouse will be open for people to purchase preloved and new items, including books, clothing, shoes, bags,  toys, videos and assorted items.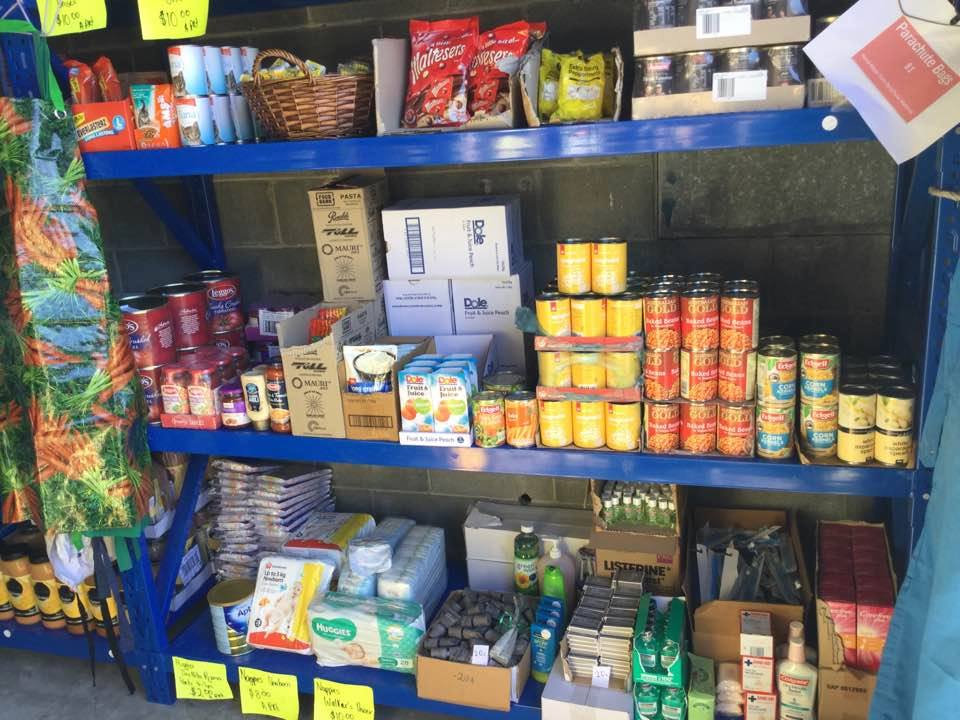 Food will also be available to purchase for $12, including our new handmade reusable bags for $1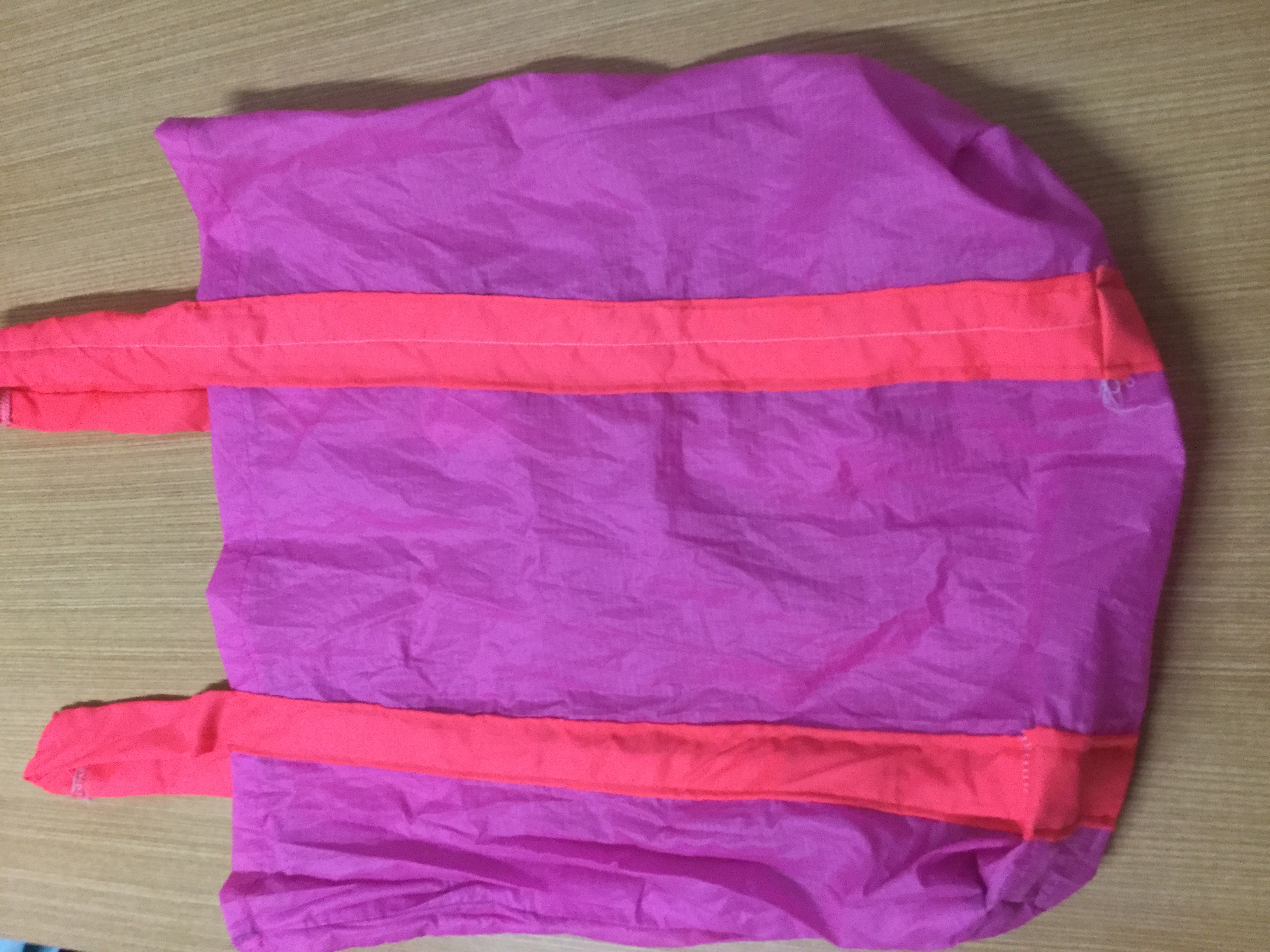 There will also be a selection of stalls, Mel's Crafty Bits, Thermomix, and a range of Handmade Craft items and Gifts for Sale. Members from the local Motorcycle Club will also have their bikes available for photos, Proceeds will be going to help Survivor's R Us Incorporated in assisting members of the local community.

*reminder - Cash Only.*
| | |
| --- | --- |
| Posted on July 26, 2017 at 10:20 PM | |
Survivor's R Us is proud to be associated with OzHarvest and their efforts in helping those in need with their Food Rescue program.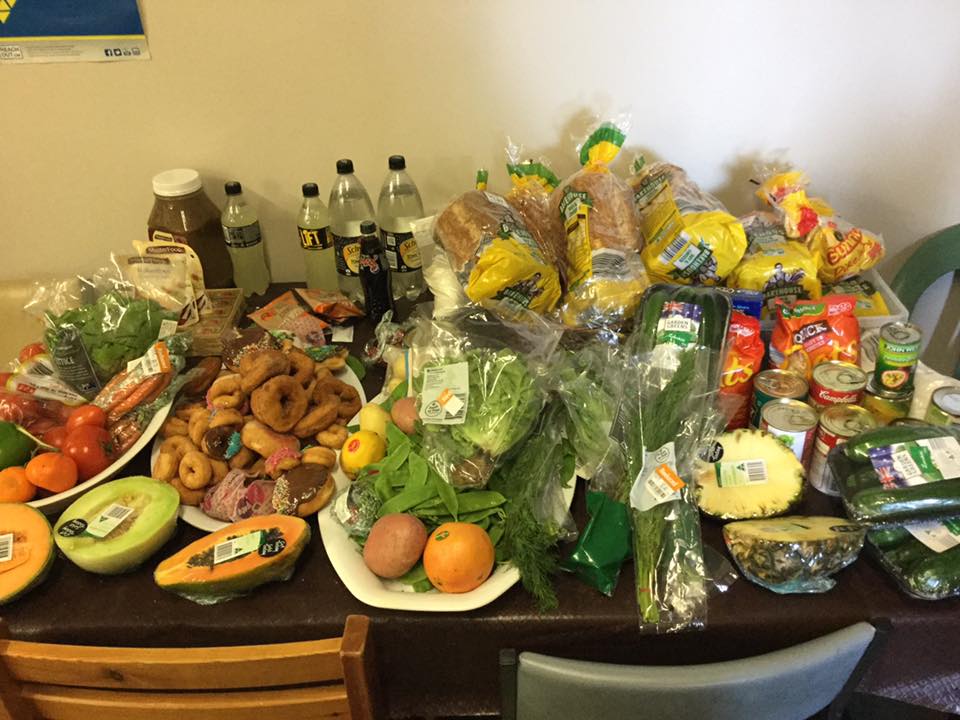 As a local charity organisation, we are invested in supporting the local community, and the people at OzHarvest are doing their best in finding ways to rescue unused and surplus food and produce from all types of food providers including fruit and vegetable markets, supermarkets, hotels, wholesalers, farmers, stadiums, corporate events, catering companies, shopping centres, delis, cafes, restaurants, film and TV shoots and boardrooms.
On occasion, OzHarvest will deliver their Rescued Food to Survivor's R Us, and those details are posted on https://www.facebook.com/Survivorsrusincorporated/" target="_blank">our Social Media pages, We often receive a variety of food and produce during the week and promote this as soon as it is available.
OzHarvest doesn't just rescue food, they also have NEST, food and cooking training sessions to introduce people to cooking with fresh produce and making quick, nutritious and healthy meals for themselves. Their chefs introduce people to cooking new or interesting meals, how to manage leftovers, how to balance convenience with nutritional needs and much more.
OzHarvest has been operating in Newcastle since 2010 and we are proud to have OzHarvest supporting Survivor's R Us as an establishing Charity Organisation and helping us out.
| | |
| --- | --- |
| Posted on July 26, 2017 at 9:05 PM | |
The staff at Survivor's R Us Incorporated would like to thank Jade and Madison for their amazing work and dedication to help us make a difference. Jade with her skills in Administration as for Madison who took part in our Arts and Crafts program. They both started here through their Work for the Dole programs but are now volunteering and making a difference.
Appreciation Certificate to help show how much they meant to us and the people they have helped throughout their time here and we are looking forward to continue working with them.
Well done ladies we are so proud of you both.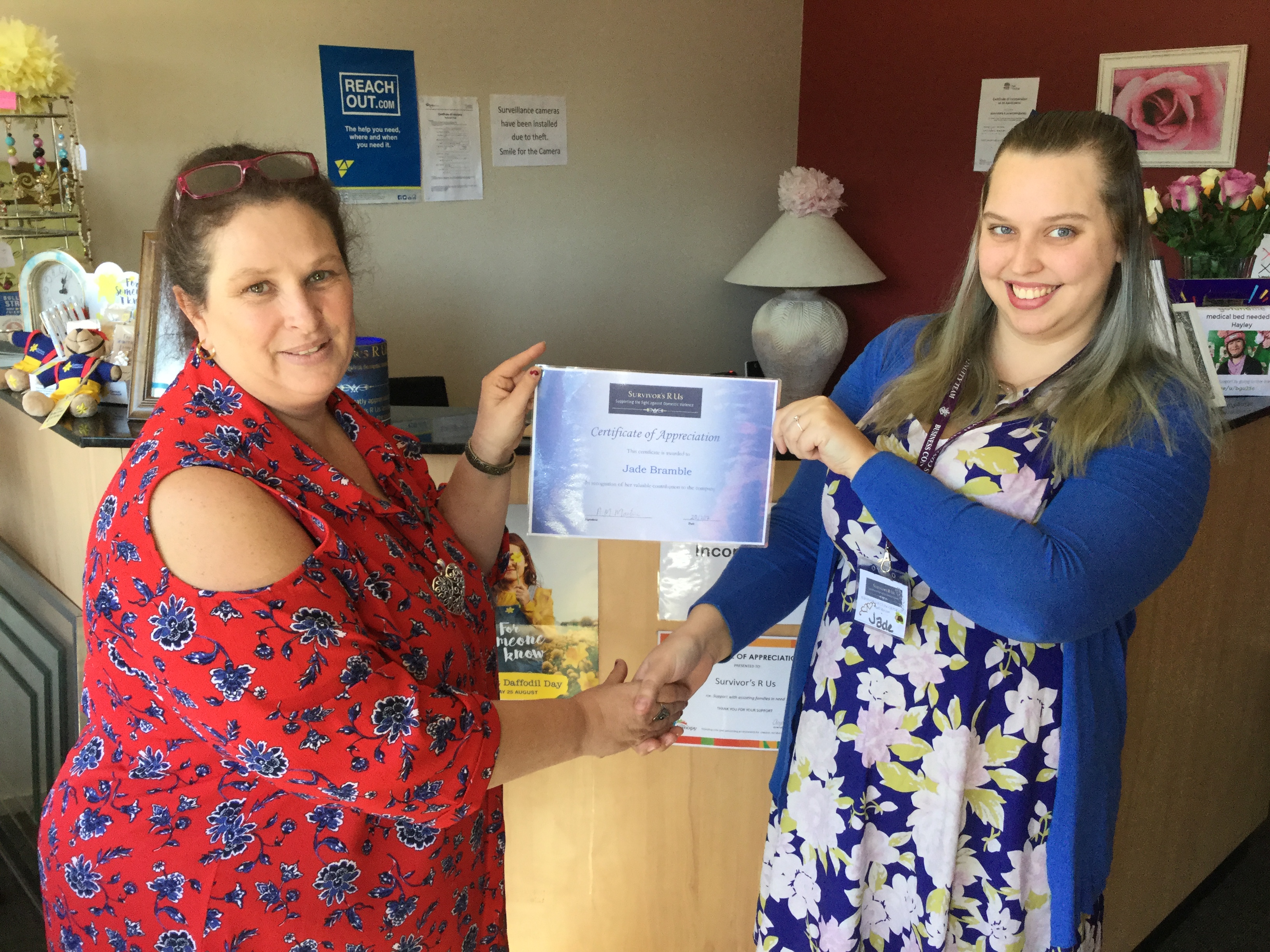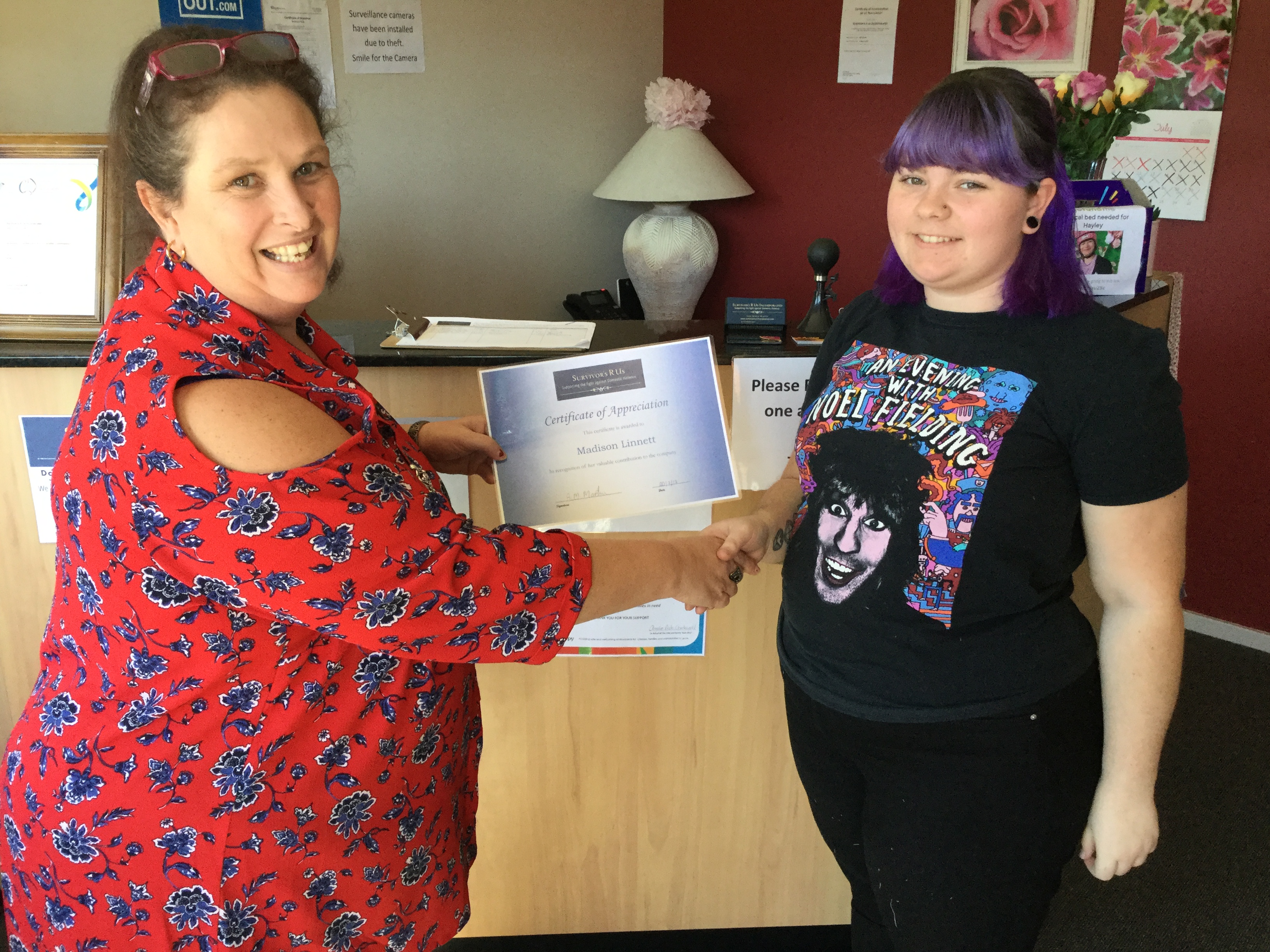 | | |
| --- | --- |
| Posted on July 20, 2017 at 8:55 PM | |
Survivor's R Us Incorporatred was invited to Zonta International Newcastle and Hunter branch meeting they had a French Night it was an amazing night and it is a pleasure to be working with your organisation. Zonta approached us and asked could we store furniture to help set victims up into there homes so we are so happy to be working with Zonta helping people in the community so far we have helped three families, with furniture and with our food and clothing from our warehouse and sheets and blankets its great to be able to help in the Community .
A huge big thank you to Zonta International Newcastle and Hunter Branch and Brown Sugar Restaurant Warners Bay .
From the team at Survivor's R Us Incorporated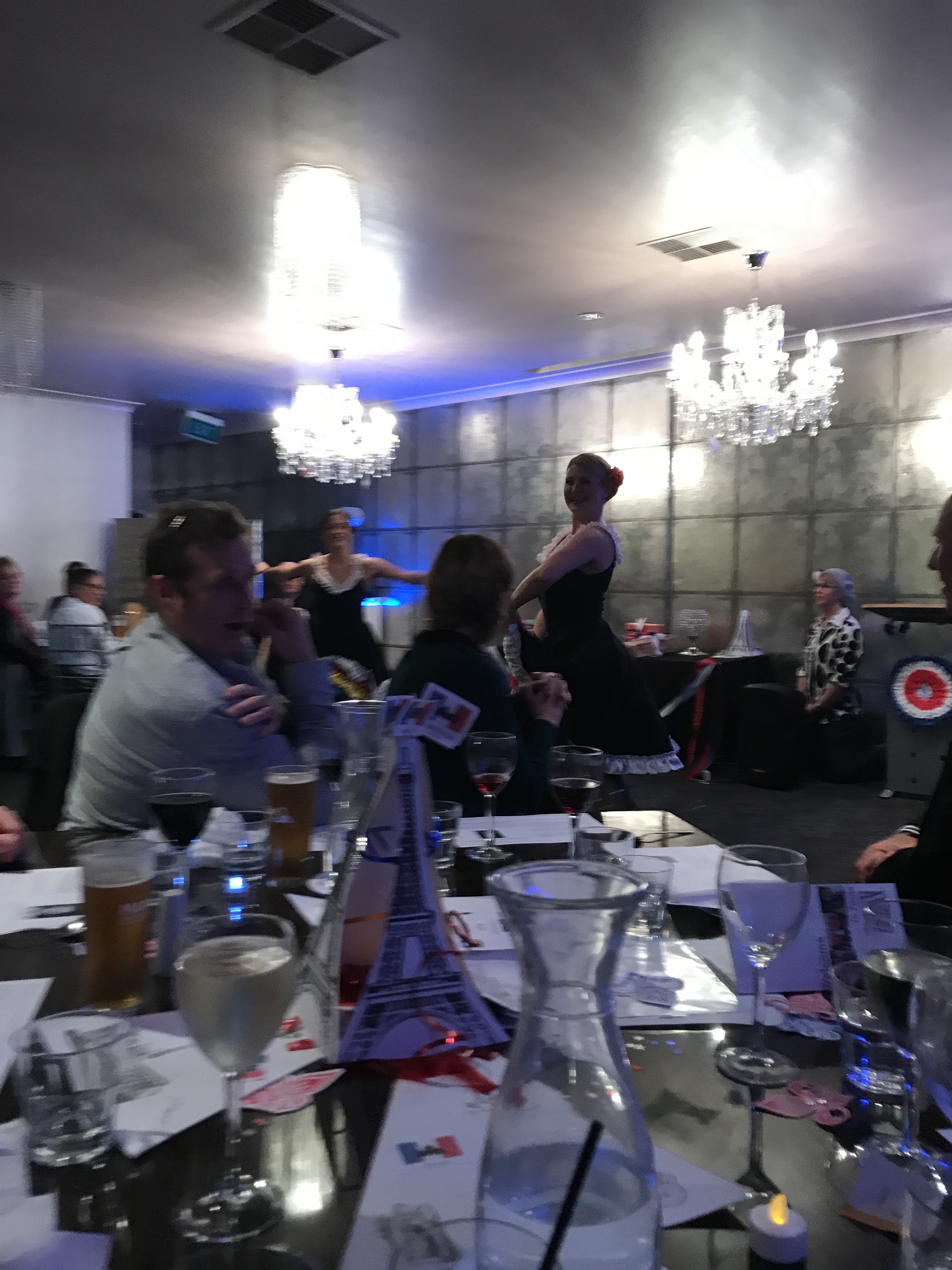 | | |
| --- | --- |
| Posted on July 20, 2017 at 8:35 PM | |
On the 5 th of july i got the honor to  guest speak to the wonderful ladies from the West League Club Wednesday Crafting Ladies these amazing ladies donate beautiful Hand made Scarfs, Beaniesand Rugs they have also donated lots of personal care items for our Dignity Bags and many other items these ladies are our blessing.

A huge Big Thank You from Survivor's R Us Incorporated  

0

/